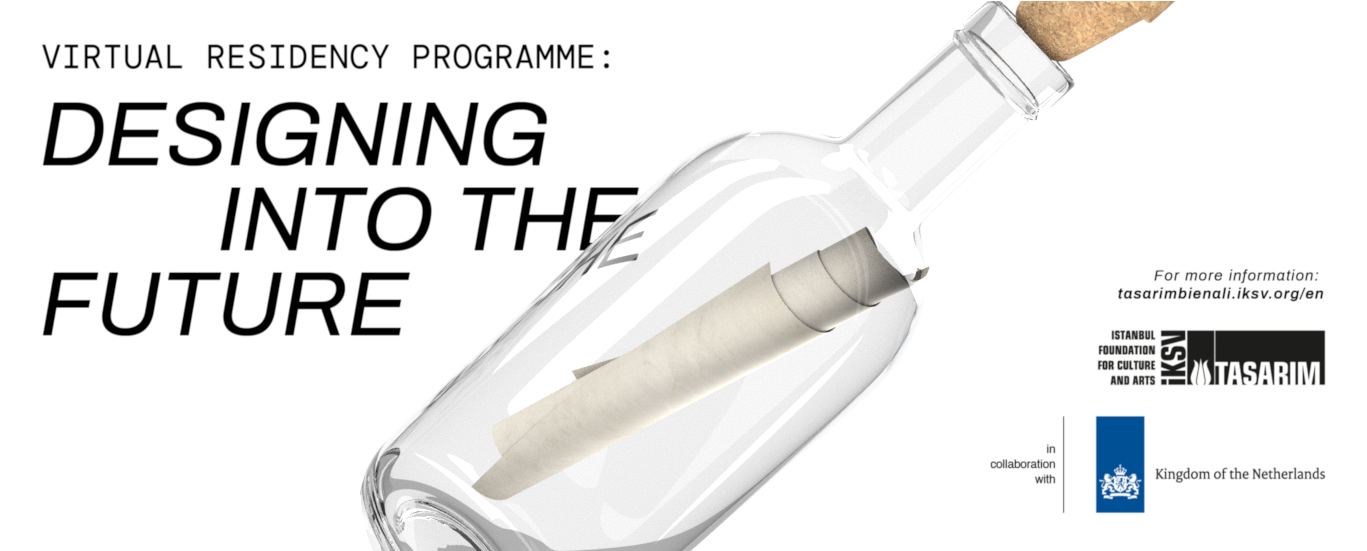 Last week Istanbul Design Biennial and Consulate General of the Kingdom of the Netherlands in Istanbul announced the results for the open call, which was launched to young designers from the Netherlands and Turkey who were interested in forming new networks through a virtual residency programme.
Under the programme titled Designing into the Future, 5 emerging designers from Turkey and 5 from the Netherlands have been chosen to meet virtually in a curated chat room, exchange experiences and learn from each other between 31 August and 7 September 2020. The aim was to create a virtual platform to rethink design practices for the future that could transform everyday life in local contexts for the better in a sustainable way. As part of the programme every designer will be able to present and share their workflow and process in a design diary. Those who are interested in presenting their ideas and practices will have the opportunity to communicate them as visual essays on the Istanbul Design Biennial's Instagram account.
* The online lectures are open for anyone who wishes to hear what the lecturers have to say on their topic of expertise. All lectures will be in English.
Online lectures
The programme will feature 5 online lectures on Zoom. During these online lectures, academics and experts will share their industrial knowledge, while participants will be able to acquire new skills, knowledge and capacity to develop ideas and models for new projects. The schedule for the lectures can be found below (all times are written in GMT+3).
• Refik Anadol, new media artist, director --> Wednesday, 2 September, 19.00
Click here to join the lecture.
Meeting ID: 930 9143 8230
Passcode: 277887
• Emre Kuzlu, co-founder of I-AM Istanbul, architect --> Thursday, 3 September, 17.00
Click here to join the lecture.
Meeting ID: 983 8641 8890
Passcode: 444416
• Ayşegül Karaman & Esra Akdere, founders of Apollo 212 design studio --> Friday, 4 September, 17.00
Click here to join the lecture.
Meeting ID: 967 2165 0887
Passcode: 763833
• Jorn Konijn, Head of Program of the Dutch Design Week--> Friday, 4 September, 18.00
Click here to join the lecture.
Meeting ID: 967 2165 0887
Passcode: 763833
• Alessandra Covini & Giovanni Bellotti, founders of Studio Ossidiana --> Saturday, 5 September, 17.00
Click here to join the lecture.
Meeting ID: 944 5930 9132
Passcode: 546141
Participants of the programme
Annejet Brandsma, Karya Dirik, Hille Dussel, Aybüke Ülger Ercan, Judith Glimmerveen, Gülistan Kenanoğlu, Gizem Oktay, Erik Peters, Benedetta Pompili, Emre Taş